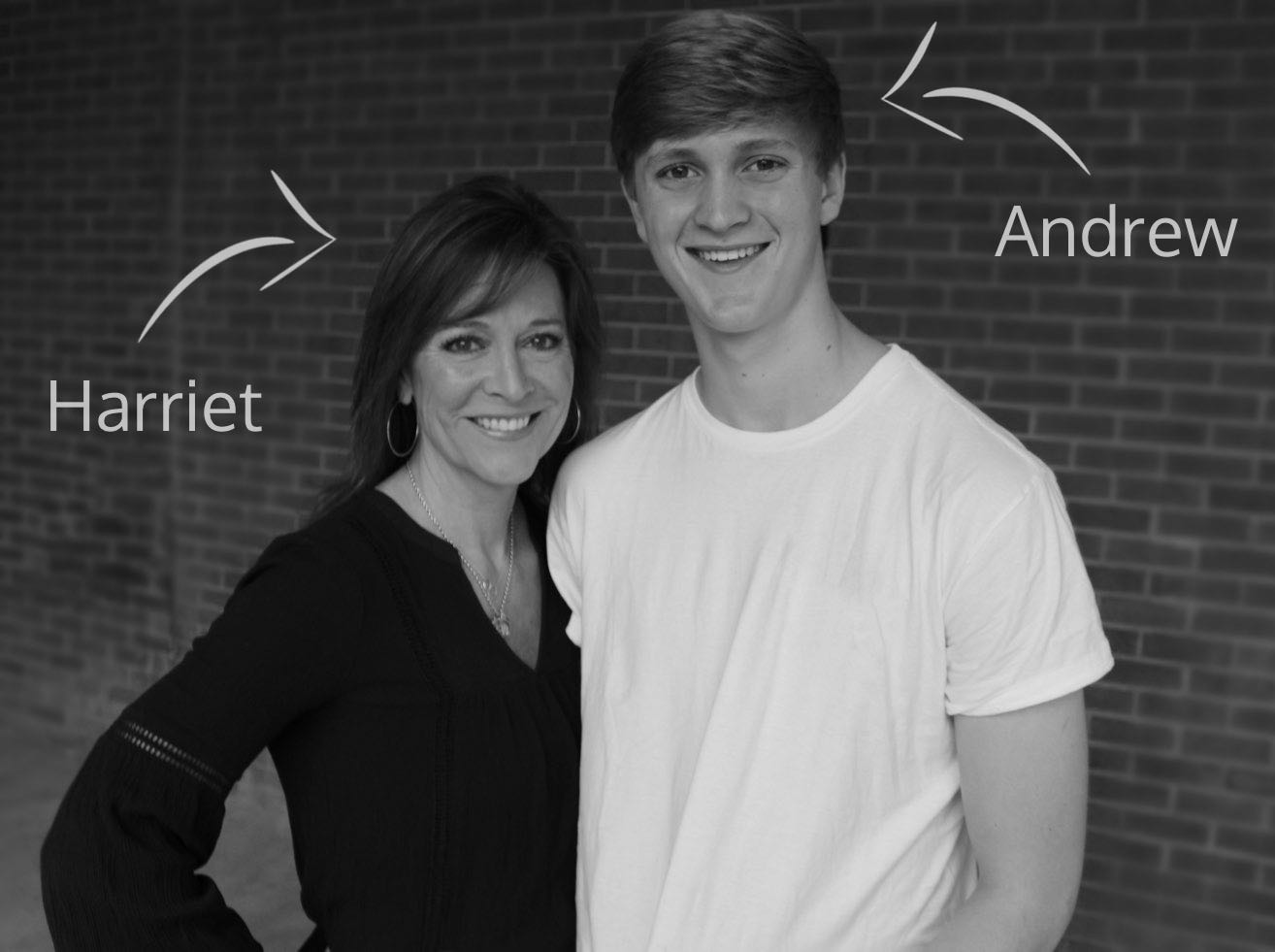 For more than 25 years, Harriet has been inspiring teens and adults to discover their true identities and pursue a life of substance. Because her stories and experiences come from real life, Harriet's message is authentic, relatable, and compelling.
Harriet's life experiences have taught her that success and happiness come from celebrating who you are and pursuing a life that honors your strengths and abilities.
Harriet currently lives in Memphis, TN with her son Andrew. If you want to learn more about Harriet, connect with her on social media or contact her today!
Harriet's greatest desire is to help young people believe in themselves. In her 25 years as a teen advocate, Harriet has had the opportunity to share her inspirational message with millions of teens. View this video to see what students are saying about Harriet.
If you are interested in hiring Harriet for your next event, click the button below.
"Let's be honest. Speaking to teens is not for the faint of heart. They can smell a fake from a mile away and aren't shy about sharing their feelings of disinterest or boredom. This has never been the case with Harriet. Harriet is the only speaker I will use for my teen empowerment events and here's why - she is authentic. Harriet does not talk down to or patronize her audience. She takes the time to form a genuine bond with students by sharing personal experiences and general observations of everyday life. She is not afraid to confront uncomfortable topics - like bullying or eating disorders - head on with teens. It's like they've just been waiting for an adult to acknowledge all the serious pressures they face, and that's what Harriet does. She is able to look right at them and say, 'I know what you're dealing with and I know it's hard but you are better than this and you can get through it.'

Harriet consistently reaches my students on a level that I can only hope to achieve. I will never use anyone else."
Elizabeth Ackerman
Junior Achievement of South Central PA Symposium Coordinator